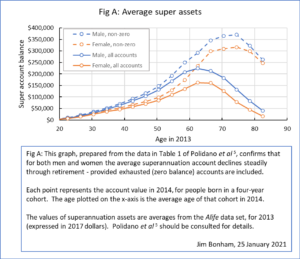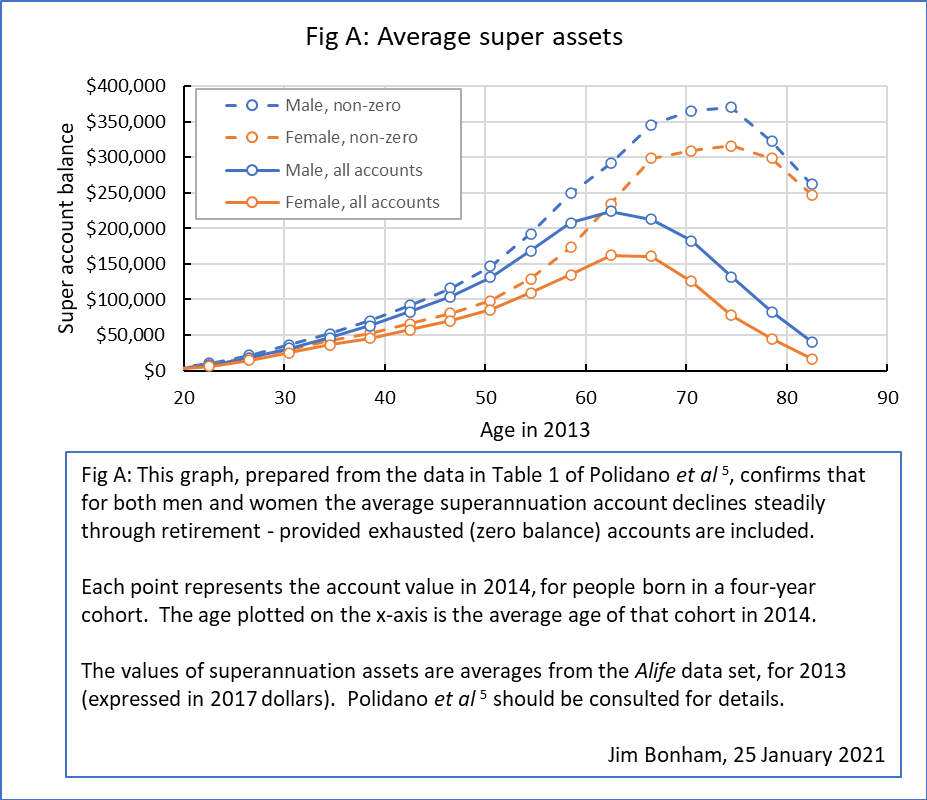 Jim Bonham saveoursuper.org.au
On 22 January 2021, the Australian Financial Review featured a front-page article by John Kehoe and Michael Roddan headed "'Ever more' super gets hoarded: Hume". 1
In the same issue, Jane Hume (Minister for Superannuation, Financial Services, and the Digital Economy) provided an op-ed "Safety nets let frugal retirees spend savings without a super rise". 2
On 23 January 2021, Kehoe followed up with an article entitled "Push for seniors to dig deep into super nest egg" in which he wrote:
"Superannuation Minister Jane Hume kicked off a national debate about retirement incomes this week …
"She said people needed to be more confident to spend – not hoard – retirement savings to improve living standards throughout their lives …
"The government's retirement income review led by former Treasury official Mike Callaghan identified that many retirees died with most of their wealth intact and did not run down their super or tap equity in their home, so they might be saving too much". 3
It is clearly an important national question. Wealth includes the home and other assets as well as super, but because the regulatory, financial, market, liquidity, and social issues in relation to housing differ so much from those applying to super, this article focusses only on super.
Is it true that retirees hoard their super?